Tasha (McDowell) Wadsworth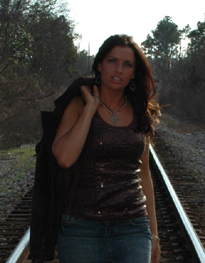 A lead vocalist, and plays keyboard. Tasha
has been professionally involved in music for
22 yrs. Originally born in Fort Wayne, Indiana,
in 1987 Tasha moved with the family to Florida
where she spent the rest of her years growing
up, and resides there to this day. In 2007 She
married Jason and had three children, Madison
Taylor who is eight years old, Brayden Matthew
who is seven years old and Paige Ashton the
youngest not quite two years old.

Tasha comes alive on the stage and with a
smile that will melt your heart and a voice
that could soothe the savage soul…
this one always commands attention !