Chandy Lynn (McDowell)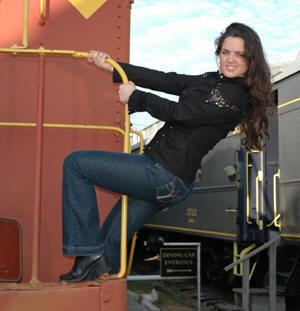 Reichert
The first of three to be born in Florida. Born
in 1989, Chandy helped where needed.
Sometimes found on the stage singing a
song or two with her sisters, and
resembling one of her older sisters, Tasha,
it was often said "it's like seeing double"
Chandy helped with the product table,
and watching her older sister's children
so they can feel at ease while performing
on stage. Residing in the Carolina's, Chandy
and her husband, Jerry have three beautiful
girls,
Abigail Joleigh,
Emma Lynn and Ellie Anna



Chelsey Lane McDowell
Originally born in Florida and with a personality just as sunny.
Chelsey Lane ran the effect lighting for the group.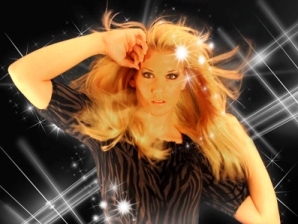 Chelsey is engaged, born in 1992, resides in the Carolina's.
Although she has received over 10 years of professional training and / or
experience in theatrical and liturgical dance Chelsey has a very "natural"
talent and a passion for the creative arts. As the owner of "Chelsey Lane
Photography" she also has a love for photography. She really enjoys
shooting and editing photos along with creating photo fantasy pictures
from ordinary pictures .
Chelsey does the effects lighting and photo/video editing for the group. Shyla Ann (McDowell) Perry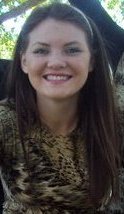 Originally born in Sunny Florida,
Shyla, the youngest member of the family born in 1994.
She and husband, Zack reside in the Carolina's.
They have two little girls, Lillian Grace and Suzanna Marie.
Shyla helped run the product table.
Although not performing on stage Shyla is also
talented vocally, and like her sister, Chelsey, she
has spent 10 years in theatrical / liturgical dance
training and performance. They would perform a
dance or two while the band was on Break!





...and last but not least SherryJo McDowell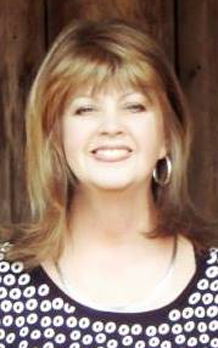 Sherry, On smaller gigs, ran the sound for the group. She
handled all the inquires and internet presence for the
group. A devoted mother of eight adult children and
known as Mamaw to 19 grandchildren, she has also
been the faithful, loving wife to David for over 45 years.
She holds a very crucial place in this family.
To Contact Sweet Water Junction Band
please click on the contact us button on the
top right corner of this page