David McDowell rhythm guitar, vocals, leads & books the group

Porter's son, David McDowell, born June 11.1952,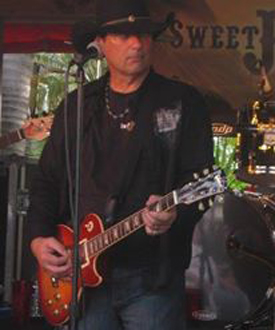 was surrounded by the musical influence of his father
as he grew up. In 1960 at 9 years old his dad handed him his old Gibson Archtop guitar and showed him three chords in the key of "C". They were "C" . "F" and "G". Then he started taking lessons from Shorty Cook who was from the Music Manor in Fort Wayne, Indiana. He was the founder of The "Down Homers" which was the group Bill Haley performed in before he formed Bill Haley & The Comets which was a nationally popular rock and roll band that toured with Elvis Presley and Buddy Holly.
In 1964 Dave's life was changed forever with the appearance of The Beatles on The Ed Sullivan
Show. He was 11 years old and absolutely enthralled with this new cultural music. He sat down with his record player and played along with the fab four
until he knew every note they were playing. He was sure
his parents were upset with this new direction he was Dave 2012
heading and he was also sure they wished they had missed the Ed Sullivan Show that night. One indicator of this was that his Mom decided it was time for him to take lessons on keyboard and even sat down to teach him the lap steel guitar. The truth was that he excelled at both of these instruments, but his first love was still the guitar.
About this same time Dave's dad and he were going to his Uncle Tom's house faithfully every Saturday night and playing together until sunrise each Sunday morning. Dave would stand in on the guitar along with his Uncle Tom, any guest singers or musicians, and his Dad who played bass guitar. This went on for several years and Dave attributes his learning guitar to Shorty Cook and those wild nights of family music.
The year 1969 was a turn around year for Dave. He was 17 years old, a product of the 1960's revolution mentality and you might say at that point not to easy on his parents or any other authority figure for that matter. In 1969, He had left home early and while in downtown Ft Wayne IN was in the same place, same time as a touring group called "Count Five". This Rock group had started in 1964 and released a hit single titled "Psychotic Reaction" peaking at number five in the U.S. charts in late 1966. In 1969 one of the guitar players had left the group and Dave had overheard them saying they needed a guitar player. When he inquired about it, they had told Dave that he had become seriously ill and had to leave the group to recuperate (later he heard rumors that he had actually left because he fell in love and wanted off the road)... long story made short, Dave stepped right in. The guys being in their early 20's, all acted like Dave's older brothers and tried to keep him safe and out of trouble. Over the following several months, Dave toured and played with them. As their only hit "Psychotic Reaction" from 1966 had fallen from public memory, the rest of the group decided to retire as some wanted to pursue college degrees. But During those touring months he had the privilege to have backstage access to such acts as Bob Seger, Grand Funk Railroad, Steppenwolf, Alice Cooper and a few more. When the year was over and the group finished, so was David. Although it was an exciting adventure for him, the constant travel and lifestyle had left him at a very low 145 lbs. and was suffering from ulcers. Seeking medical attention, he stopped playing music altogether for several years.
Now in his early twenties, with health restored, he met the well established Nashville songwriter, Billy Nix. Billy had a group called Billy Nix and the Ideals. Dave became an Ideal playing bass for Billy until mid 1979. This opened up many opportunities to learn the business as he worked in concert, club, and studio environments. It was during the mid 70's when David met and married his present wife, SherryJo. In late 1979 Dave started his own country / southern rock band called "Sweet Water Junction". This band proved to be a popular, high energy country band in that tri-state area. David played lead guitar, sang bass and shared lead vocals with Sam Moffett Jr, the bass player, and Scott Page, the drummer. His wife, Sherry ran the lights and sound. The Sweet Water Junction Band has a past career that included working with many other Country artist, some as well known as; Dave Dudley, Del Reeves, Sonny Wright and Peggy Sue Webb, sister of Loretta Lynn. In 1987, Dave, while continuing in his music, moved his family from Indiana to the Sunny state of Florida, where he spent the next 25 years before moving on to the border hills of the Carolinas in 2012.
Through-out the musical journey and moves, David and SherryJo kept busy raising eight beautiful children. Although continuing in music after their move to Florida, a lot of their time was spent raising the children. With the older children being musically inclined, in 1995 the Sweet Water Junction Band continued to evolve. This time the entire family started off on a faith journey that lasted six ½ years as they traveled throughout the nation. During this time, The band which consisted of The McDowell Family were singing and playing their own brand of, mostly original, along with some old favorite, Southern Gospel numbers. They performed in hundreds of churches, festivals, and concert halls through-out the United States. During this time they recorded seven musical projects and influenced the lives of countless people during their musical journey. During those travels they appeared with some well known National Gospel Groups such as; The Hoppers, The McKiethens, John Rowsey with New Journey, The Freemans, Phiefers, The Wisnauts, The Primitive Quartet, Kirk Talley, and countless regional groups. As the children grew and married, they once again settled in Florida in 2001 through 2012.
In 2002 they changed the format of their music, going back to their father's original Country roots ... Returning to the true sound of The Sweet Water Junction Band. Today most of this talented family are residing in the border hills of the Carolina's and the sunny shores of Florida. Update : This family group retired July of 2019. The oldest daughter, Reshana Marie in 2017 had started her own band. Simply called...
"Reshana Marie"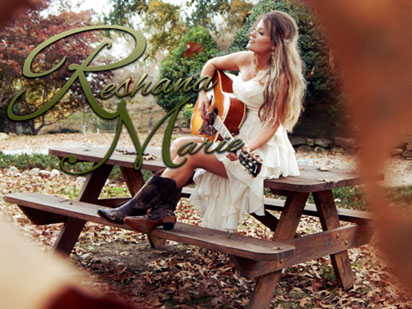 After surviving a cancerous brain tumor in 2017, Reshana found herself wanting to be more active in music and wanting to encourage others that have been affected in similar ways by cancer as she and her family were. Her band consists of family member Tim, her husband on lead guitar, Dave McDowell, her father on Bass guitar and her baby brother, Chase McDowell by special appearances, on fiddle/guitar and mandolin. She has a good friend, Cody Strickland, on the drums...
In 2020, Covid shut down the country and the band. In 2021 Reshana started doing acoustic gigs with her husband and still accepts bookings in the Carolina's.


David, has passed the music down to his family as did his father with him. 19 grandchildren and counting, that tradition does, and will continue to live on... Dave McDowell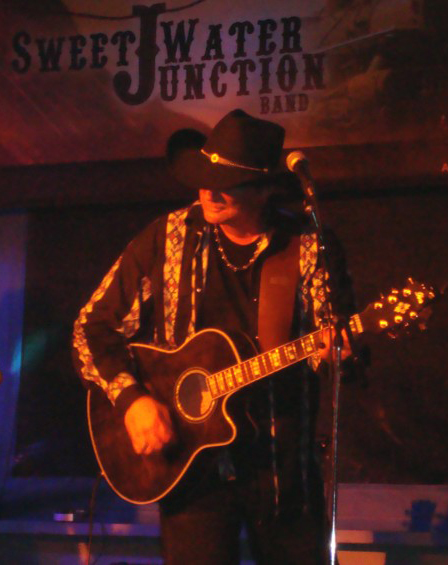 Click to Contact Sweet Water Junction Band
or Reshana Marie Band
or call 828-980-8388